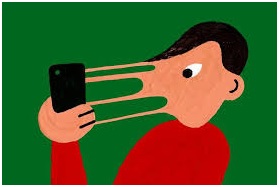 Ți-ai dat seama vreodată că, deși suntem atât de dependenți de utilizarea gadget-urilor, nu putem concura cu inteligența unui copil? Chiar dacă copiii nu ne pot rezolva problemele din viața de zi cu zi sau chiar dacă nu știu să-și lege șireturile sau să se pregătească pentru școală, ei știu cu siguranță să folosească orice gadget.
Ori de câte ori ne confruntăm cu probleme în folosirea oricărui gadget, vor veni cu siguranță în salvarea noastră și vor oferi o soluție mai bună decât o persoană pricepută din punct de vedere tehnic. Acesta este impactul pe care telefoanele mobile îl au asupra minții lor. Cel mai folosit gadget de copii în aceste zile este telefonul mobil.
O preocupare cu care se confruntă fiecare părinte este cum să-și țină copiii departe de telefoanele mobile. Ei bine,cea mai bună soluție în acest sens este să îi oferi ceva care să-l încânte la fel de mult ca și telefoanele mobile. Da, oferă-i o jucărie la fel de interesantă ca un telefon mobil, și care totuși, îți va încuraja copilul să se joace în aer liber cu prietenii.
Una dintre jucăriile care sunt la fel de atrăgătoare ca telefonul nostru mobil este mașinuța electrică. Îi poți oferi copilului tău o mașină electrică pentru a o conduce și îi va plăcea atât cât îi place să se joace cu telefonul mobil sau chiar mai mult.
Dar dacă vă întrebați cum o astfel de jucărie poate fi benefică pentru el mai mult decât celelalte jucării, atunci sunteți în locul potrivit. Discutăm aici despre 7 motive pentru care ar trebui să-i cumperi copilului tău o mașină electrică.
1. Aspectele sunt întotdeauna o prioritate
Cereți-i copilului să aleagă dintre un telefon mobil și orice altă jucărie. El va alege cu siguranță un telefon mobil. Acest lucru se datorează faptului că, în primul rând, alte jucării nu sunt la fel de atractive precum telefoanele mobile elegante.
Din acest motiv, trebuie să îi oferiți o jucărie care îi va atrage atenția și va uita de telefonul mobil.
Mașinile electrice pentru copii sunt una dintre acele jucării care nu numai că e pe placul copilului tău, dar te va face să îți dorești să fi avut și tu una în copilărie.
2. Învațare prin joc
Ei bine, învățarea și jucăriile sunt întotdeauna într-un război și copilul tău e mereu la mijloc. Dar, pe măsură ce copiii iubesc mai mult jucăriile, aceastea câștigă mai mereu.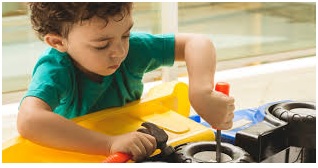 Mașina electrică vine în ajutorul tău, deoarece poți să îți convingi copilul să învețe poezii, atașându-le la sistemul audio al mașinii prin USB sau card SD sau Bluetooth.
Și dacă nu vrea să învețe matematica din cărțile sale, poți reda un video creativ de matematică pe ecranul LCD oferit și să vezi cum îi crește zi de zi dragostea lui pentru învățare.
3. O jucărie mare peste nenumărate jucării mici
Este frustant să vezi toate colțurile casei dvs. ocupate cu jucării. Cel mai frustrant este faptul că copiii vor mereu alte jucării noi.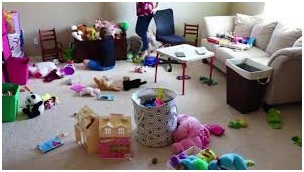 Nu este cazul mașinilor electrice. Copiii vor iubi mașinile electrice pentru o lungă perioadă de timp, deoarece vor experimenta condusul și
they would think this is the trend and will not give up easily on electric cars.
4. Investirea în jucării
În loc să achiziționezi nenumărate jucării mici și în fiecare zi, jucându-se cu ele, fie le pierd, fie se plictisesc de ele, fie cer o jucărie nouă, de ce să nu investești într-o jucărie mare care va fi în tendință mult timp și nici măcar nu se vor plictisi jucându-se.
Mașina electrică pentru copii este o astfel de jucărie care va fi în tendință pentru mulți ani și chiar copiii vor adora să se joace cu ei ani de zile. Cu timpul, legătura dintre mașină și copil va crește mai puternic, spre deosebire de alte jucării.
5. Învățarea despre lumea în care trăiesc
Este necesar ca părinții să fie creativi zi de zi dacă vor să-și facă copilul să învețe ceva. Spre deosebire de școală, copiii nu vor sta să asculte discuțiile de 30 de minute pe care le oferim despre viață.
Trebuie să îl faceți să învețe prin experiențe reale care vor avea un impact mare asupra minții lor. În timp ce îi oferiți mașini electrice să conducă, îl puteți învăța despre impactul pe care îl au mașinile electrice față de cele pe benzină, modul în care acestea afectează mediul înconjurător și cum, la rândul lor, toate viețuitoarele vii vor fi afectate.
6. Introducere în lumea imaginației
Când îi oferi copilului tău propria mașină, el sare în totalitate în lumea imaginației sale și începe să construiască idei precum ce va face el și cum se va juca cu mașina.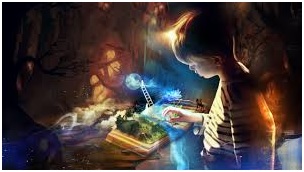 Vei fi surprins să vezi că mintea mică poartă un întreg ocean de idei și, cel mai important, vei putea vedea cât de jucăuș le pune în aplicare.
Acest lucru va scoate în evidență creativitatea copilului dvs. și care sunt talentele sale ascunse pe care le puteți susține pentru perfecționare.
7. Viitor inginer
Când primiți o mașină electrică nouă pentru copilul dvs., îl puteți învăța cum să o asambleze. Fie îl puteți învăța arătându-i un videoclip online, fie asamblând-o în direct. Acest lucru va avea un impact mare asupra minții lui și îi va spori curiozitatea.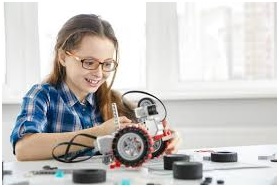 Acest lucru poate încuraja, de asemenea, dorința de a încerca lucruri noi și vă vor ajuta să găsești un viitor inginer în el, găsindu-i talentul ascuns. Mai mult, atunci când vor afla cât de dificil este să asamblezi o singură mașină, vor înțelege valoarea mașinii. Profitând de acest moment, îi puteți învăța cum să fie atenți la toate lucrurile mici din viață.